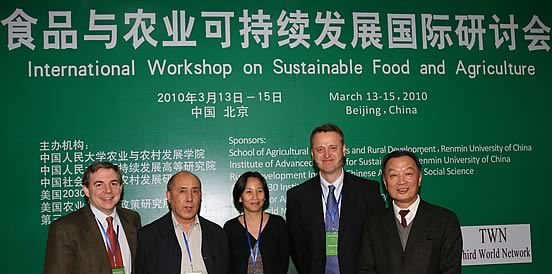 Our global food and agriculture systems are in crisis and are unsustainable. Energy and input-intensive farming practices - along with industrial food processing and distribution systems - are major emitters of greenhouse gases and are widely understood to be out of sync with the long term goal of achieving sustainability.
During the International Workshop on Sustainable Food and Agriculture, participants from China and the world over met to share their knowledge, discuss the current challenges of our global food and agriculture systems, and identify the best ways forward to sustainable solutions.
From exchanges on practical alternatives in agricultural techniques and food production drawn from around the world, to interactive panel discussions bringing together both experts and practitioners, this lively event pushed the boundaries of the current discussion.